Mini Swedish Midsummer Meringue Cakes
These Mini Swedish Midsummer Meringue Cakes are a small bite version of the classic layer cake served in Sweden. Perfect for everything from celebrations to afternoon coffee with friends, this little delight knows how to steal the show!
Pin
This recipe is part of the Recipe ReDux monthly series. The Recipe Redux, in case you are wondering, is the first and only recipe challenge founded by registered dietitians. It's focused on taking delicious dishes, keeping them delicious, but making them better for you. In honor of the Recipe Redux's 6th birthday, this month's theme was small bite desserts.
Mini Swedish Midummer Meringue Cakes
While I would like to say that these Mini Swedish Midsummer Meringue Cakes were the first thing that popped into my mind, the truth is I had about a dozen ideas floating around in my head! Mini ice cream cakes, mini no-bake layer cakes, mini go-to vanilla cupcakes, mini wild blueberry pies…and the ideas continued. There is something about mini that is just so fun!
Pin
Fortunately, when I got 3 quarts of strawberries in my farm share earlier this week and also realized that this post would coincide with the start of summer and midsummer, it was pretty clear what I needed to make.
A Swedish Summer Favorite
My mom makes the most amazing Meringue Party Cake. Known as "Kalas Tårta med Maräng" in Swedish, it's composed of layers of cake, meringue, whipped cream, strawberries or other berries, and sometimes dark chocolate. This delectable cake is equally suited for birthdays, graduations, and midsummer celebrations.
Pin
These Mini Swedish Midsummer Meringue Cakes are perfect for celebrating the start of summer. Besides, I'm always up for a good recipe challenge, which in this case included:
converting an old Swedish recipe into American measurement units,
totally changing the size of the final product, and
keeping my new puppy from tasting during the photoshoot!
Fortunately, I seemed to have the energy of the midnight sun with me all day yesterday during the testing process!
Pin
Recipe Adjustments
So how are these mini meringue cakes different than their classic counterpart?
They are mini sized.
The oat flour adds whole grains and the almond flour adds healthy fat; using these flours also makes them gluten-free.
The batter contains slightly less sugar than the classic recipe. (The whipped cream is unsweetened in both the original recipe and this one, it makes for a nice contrast with the sweetness of the meringue and strawberries.
The finished dessert is topped with cacao nibs, rich in antioxidants and other nutritive properties. You could also use shaved dark chocolate (at least 70% cacao). Or skip this step–my kids prefer theirs without chocolate, and thinking back I also remember not wanting to mix fruit and chocolate when I was little!
Pin
The cake part of my finished dessert is a bit more like a cookie than a cake, but it's a soft and chewy cookie that softens even more when you layer it with meringue and cream. I also left most of mine single-layered, but you can serve them up as a single- or multi-layered cake. Either way, they are a show-stopper and so delicious! Just make sure you have a nice strong cup of coffee on the side, and preferably good company too! Enjoy and savor the joyful eating moment and the summer sun.
These Swedish #Midsummer Meringue Cakes are perfect for celebrating the start of summer! #theRecipeRedux
Click To Tweet
Hälsa Kids
My oldest son loves this dessert. My younger son prefers his berries separate from his cake but decided this cake was worthy of sampling. As I've mentioned before, enticing picky kids with new desserts is a great way to get them to explore new foods.
Dessert or afternoon coffee also tends to be less pressure-filled than dinner. Think about it, how often do you say "Please eat your dessert, it has lots of good sugar in it." Just some food for thought.

Mini Swedish Midsummer Meringue Cakes
These Mini Swedish Midsummer Meringue Cakes are perfect for everything from summer celebrations to afternoon coffee with friends. Delicious with summer ripe strawberries, but any berry works well. Serve them single layer or make a cake stack.
Cuisine:
Swedish, Scandinavian
Ingredients
CAKE layer
⅓ cup sugar
4 tablespoons softened butter
2 egg yolks (save whites for meringue)
¼ cup + 2 tablespoons almond flour or meal
¼ cup GF oat flour (or use GF all-purpose flour)
¾ teaspoon baking powder
1 tablespoon milk
1 teaspoon vanilla extract
MERINGUE layer
2 egg whites
⅓ cup sugar
¼ cup slivered almonds (optional)
WHIPPED CREAM layer
½ cup heavy or whipping cream
FRUIT layer
½ quart strawberries, sliced
FINAL TOUCH
cacao nibs or shaved dark chocolate
Instructions
Preheat oven to 300 degrees F.
Line a baking sheet with parchment paper or a reusable baking mat.
In a mixing bowl, beat sugar and butter with an electric whisk. Add egg yolks, 1 at a time.
In a small bowl, combine flours and baking powder. Stir into the sugar-butter-egg mixture. Mix in the vanilla and milk.
In another bowl, beat the egg whites and half the sugar with an electric whisk until stiff peaks start to form. Stir in the rest of the sugar.
Using a small ice cream scooper or a spoon, scoop out cookie dough balls and place onto the parchment paper. Flatten with your palm and then top each one with a scoop of meringue. Spread the meringue to almost the edge of the cookie. Sprinkle with slivered almonds if desired and bake for about 20 minutes or until cookie and meringue are set.
Meanwhile, pour whipping cream into a bowl and beat with a whisk until starting to hold its shape.
Top each meringue cookie with whipped cream and strawberries. Make a double layer cake if you wish. Sprinkle the top with cacoa nibs or shaved dark chocolate.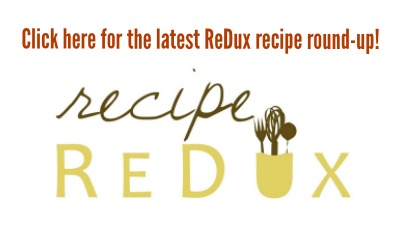 Pin