Nordic Seedy Cracker Bread
This Nordic Seedy Cracker Bread is a hit in Scandinavia, and for good reason. It's both nutritious and irresistible! It also happens to be gluten-free and vegan, making it suitable for a variety of diets.
Pin
Well after two days of sunshine and unseasonably warm weather we are back to gray skies, upper 30's, and a rain-snow mix. Fortunately, I had a chance to relax and enjoy the past couple of days with my sisters and their kids. It was the perfect weather for a staycation get together at my sister Anna's house. We had fika outdoors in the sun and the kids played outdoors for most of the day!
Bake Some Bread
Of course, today's dreary weather gave me a reason to turn on the oven and retest this nordic seedy cracker bread. I first made this last summer, inspired by my Swedish friend Mia's amazing "Bakabröd," a recipe in the Swedish cookbook "Små stunder med systrarna von Sydow," and our trip to Norway and Sweden, where this bread is commonplace in grocery stores and cafes.
I have been meaning to post it, and this month's Recipe Redux theme: "bake some bread" was the perfect reason to get to it! Growing up Swedish with a mom who loved to bake bread, I have a longtime passion for good bread. Whether a dense rye bread, fresh whole wheat rolls, or crispbread.
Pin
Simple to Make
This particular crisp bread is actually quite easy to make. You simply mix together the seeds, flours, salt, oil, and boiling water, spread the mixture onto a lined baking sheet, and then bake for just over an hour. The hardest part is getting it really thin and then baking it until it's just browned and not burnt. The hardest part is not eating it all yourself after it's ready…I recommend making yourself a big snack while it bakes in the oven!
Delicious to Eat
So, yes, this crispbread is really delicious and a hit with my whole family. Many seed-shy kids will get over their fear once they take a bite. And whether you top it with cheese, hummus, avocado, or smoked salmon, this crispbread makes a great way to get a daily dose of healthy whole grains and seeds!
Adaptable Ingredients
This bread is also really adaptable to what you have on hand:
Seeds – You can use a blend of any seeds you like, I used pumpkin, sunflower, chia, and flax.
Flours – I like a combo of almond, coconut, and corn, but I've also made it with just almond and 1/2 cup of coconut flour.
Oil – I used extra virgin olive oil; avocado and grapeseed oil would also work well.
Flavorings – I kept it simple with sea salt, but you could try adding your favorite herbs or spices to give it a flavor kick.
Pin
Make this nordic seedy cracker bread to serve as an appetizer alongside sliced cheese, avocado, hummus, and smoked salmon. Pair with a soup or salad and you have the perfect lunch.
Nordic Seedy Cracker Bread
This Nordic seedy cracker bread is perfect for serving as an appetizer or side to your soup or salad. Crowd-pleasing, allergy-friendly and nutritious, even the kids will love it. It's easier to make than you would think!
Ingredients
1

cup

mixed seeds (I used ¼ cup each of pumpkin, sunflower, chia, and flax)

1/2

cup

almond flour/meal

1/4

cup

coconut flour

1/4

cup

corn flour

1/8

teaspoon

sea salt

1/4

cup

olive oil

extra virgin

1

cup

boiling water
Sprinkling on top:
1/2

teaspoon

sea salt

additional seeds
Instructions
Preheat oven to 300 degrees F and line a rimmed 9x13 baking sheet with parchment paper.

Mix together seeds through ⅛ teaspoon salt in a bowl. Add the olive oil and water and stir to with a spatula to combine.

Use a spatula to spread onto the lined baking sheet as best you can. Place another piece of parchment paper over the top and use your palms, a spatula, or a rolling pin to smooth the bread out until it's thin. (It will cover the whole pan).

Remove top sheet of parchment paper and sprinkle with sea salt and additional seeds if you want.

Bake in the oven for about 70 minutes, until lightly brown. Remove and let cool before breaking apart into smaller pieces. Store in an airtight container.
Pin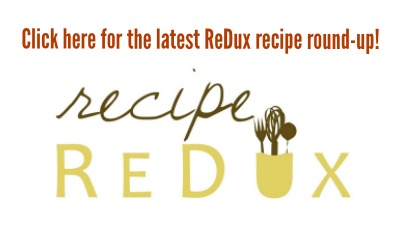 Pin