Sheet Pan Roasted Chicken Thighs and Root Vegetables
This sheet pan dinner will make clean up a breeze! Juicy chicken thighs paired with roasted root vegetables and green beans make for a crowd-pleasing dinner the whole family will love. 
Pin
Sheet Pan Dinner
Sheet pan dinners have become quite popular recently. While it's a method I use often, whether roasting salmon or chicken, I hadn't yet written up an official recipe for this meal. But with this month's Recipe Redux theme being budget-friendly meals, I thought it was the perfect opportunity to showcase this delicious chicken thigh dinner!
Chicken Thighs
For my first take at developing this recipe, I used bone-in chicken thighs. They were juicy and yummy, but not as kid-friendly as these boneless chicken thighs. My kids had a hard time cutting them and then left half the meat on the bone! This made me realize that when you consider the bones and skin and wasted meat, for this method of cooking, I would get more money for my dollar using the boneless chicken thighs.
Pin
This sheet pan chicken dinner is budget- and family-friendly! #thereciperedux
Click To Tweet
You could use chicken breasts, but in addition to being a little pricier, they often require some pre-marinating and just the right amount of cooking to come out juicy and tender; chicken thighs, on the other hand, are already flavorful without pre-marinating and more forgiving when you cook them.
Root Veggies
Any root vegetables would work well in this recipe. I chose to stay true to my roots (haha) and use the rutabaga, which is thought to have originated in Scandinavia. It's a cross between a turnip and a cabbage and therefore has a similar taste to these veggies. I also included a purple turnip, which is very similar to the rutabaga, but as you can see from the photo, the flesh is whiter.
Pin
And, of course, what Swedish girl would leave out the potato? I love the creamy taste of the Yukon Gold potato. My family loves it too, so it provides a good balance to rutabaga and turnip, which for my children are "still learning to be liked" veggies. (Remember it can take more than 15 times of tasting before a food is liked! Exposure, exposure.)
Green Beans and Parsley
To add some green to the plate–because what meal is complete without something green–I added another family favorite and super budget-friendly food: green beans. Since these cook up much quicker than the rest of the meal, I added them towards the last 10 minutes of cooking.
I also sprinkled a little parsley on the meal at the end. This step is optional and I don't want you to feel like you need to buy a whole bunch of parsley just for this recipe! But for me, parsley is a staple and can therefore almost always be found in my herb garden or refrigerator. In this meal, parsley acts as a garnish and also adds a freshness to the meal, and packs in a bunch of vitamins.
Pin
Total Cost of Meal
This recipe yields about 4 servings in my house (my husband and growing tween boy both usually like 2 pieces of chicken). Yet based on the nutrition analysis (see below), it should be enough food for 6 servings. Depending on the age of your kids and everyone's calorie needs it may yield more or less.
For 4 servings: the cost of the meal is just $4.oo per person (based on using organic ingredients and shopping at Whole Foods!)
For 6 servings: the total cost is just under $3.00 per person.
You could get the cost down even more by shopping conventional produce and chicken or buying the chicken when it's on sale. I didn't count the pantry staples that I already had on hand when adding up the cost: dried herbs, salt, pepper, lemon, olive oil, garlic, and parsley. (If you don't have parsley or lemon on hand you can skip it).
Sheet Pan Roasted Chicken Thighs and Root Vegetables
This one-pan chicken dinner makes for easy clean-up! Use your favorite root vegetables or maybe try a new one! Boneless, skinless chicken thighs are juicy and delicious while the green beans add a pop of color and a pleasing crunch.
Recipe type:
dinner, kid-friendly
Ingredients
6 boneless, skinless chicken thighs (about 1.5-1.75 pounds)
3 tablespoons extra-virgin olive oil, divided
1 tablespoon fresh lemon juice (optional)
2-3 garlic cloves, minced (or ¼ teaspoon garlic powder)
½ teaspoon thyme
½ teaspoon oregano
1¼ teaspoon sea salt, divided
Freshly ground pepper, to taste
1 pound Yukon gold potatoes, washed and diced
1 Rutabaga (about 1 pound), peeled and diced
1 purple turnip (about 1 pound), peeled and diced
½ pound green beans, washed and trimmed
Fresh parsley for garnish (optional)
Instructions
Preheat oven to 425 degrees F.
Place chicken thighs in a small bowl and add 1 tablespoon olive oil, fresh lemon juice, minced garlic, thyme, oregano, and ½ teaspoon salt.
In another small bowl, add green beans and toss with ½ tablespoon olive oil and ¼ teaspoon salt.
Put diced root veggies onto a sheet pan and toss with 1½ tablespoons olive oil and ½ teaspoon salt.
Add chicken to the top of the diced root vegetables. Roast in the oven for 12-15 minutes. Remove the sheet pan from the oven and toss veggies and check the chicken. If chicken is 165 degrees or visibly cooked through, remove and transfer to a plate and cover with foil. If chicken is not quite ready, flip over and leave on the pan to continue cooking. Also, at this time, add green beans, spreading them out on the pan.
Cook for another 8-12 minutes, or until chicken is done and root vegetables are soft when pierced.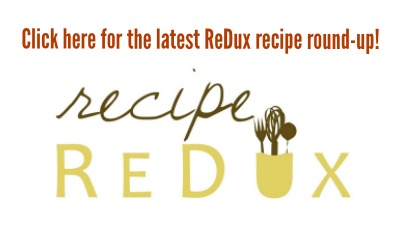 Pin