Stone Fruit Salad with Quinoa, Arugula, and Halloumi
This stone fruit salad with quinoa, arugula, and halloumi is perfect for summer grill nights. Enjoy as a side salad or top with cannellini beans or grilled chicken for a festive dinner salad.
Pin
Hello, my friends!
It's the season for stone fruit, and whether you prefer plums, peaches, nectarines or pluots, one thing is for sure they are delicious anyway you serve them. Grilled. In a pie. On a salad. On a pizza. Or just straight up.
So when I learned this month's Recipe Redux theme: "show us your favorite healthy recipe celebrating stone fruit," I spent a bit of time trying to decide what type of recipe I wanted to create. I love peaches and blueberries in a crisp, but already posted that recipe: Blueberry Peach Breakfast Crisp.
After a day of brainstorming I was still deciding between a nectarine galette, peach and pork kebabs, flatbread with sliced peaches, fresh mozzarella, arugula, and balsamic, and this stone fruit salad with quinoa, arugula, and halloumi.
Pin
I mean, tough problems. This is actually what I love about these redux challenges…you suddenly go from not knowing what to make to feeling totally inspired and ready to test 5 different recipe ideas. It's nice to have a topic to focus in on since there is an infinite number of recipe creations that one could make. And knowing there are a bunch of other foodies working on the same challenge gives the process even more energy.
This Recipe
This recipe was inspired by a Swedish food calendar that I received from my aunt. It included a similar recipe made with couscous, peaches, and halloumi. It just sounded like such a lovely summer combination that I had to give it a try with my own spin.
Stone Fruit
You can make this recipe using any combination of stone fruit. I chose nectarines and plums because that's what was available in the organic section at my grocery store on the morning of my recipe testing day! To bring out the natural sweetness, I grilled each slice for a few minutes on each side, until nice grill marks appeared.
Pin
Halloumi
Halloumi is a semi-hard cheese made from a combination of sheep's and goat's milk. Its high melting point makes it perfect for grilling and it's brined, salty characteristic makes it a nice companion to stone fruit. But if you can't find halloumi or don't want to grill, feta, fresh mozzarella, and goat cheese would all be nice in this recipe too.
Quinoa
I love the versatility of quinoa, it really complements so many different foods. I also love that in addition to being protein packed, it provides a complete form of protein, making it great for vegetarians. It's also high in fiber and gluten-free. Not a quinoa fan? Try making this salad with sorghum, farro, or whole wheat couscous.
Pin
Hälsa Kids
This recipe was a little too complex for my kids to appreciate. "What is that mom…grilled cheese on a salad!?"  But they did eat the arugula and fruit (I left some plain in another bowl without dressing). As I've said before, some kids will surprise you with their adventurous food palate. But for most kids, it takes repeated exposures, time, and patience. With a lot of positive food and mealtime experiences sprinkled along the way. Making gradual changes to a liked food is one method that usually works, that's how I got my kids to love Beef & Kale Tacos.
Happy grilling!
Grilled stone fruit and halloumi taste delicious on a salad with a maple-lemon vinaigrette. Give it a try! Click To Tweet

Stone Fruit Salad with Quinoa, Arugula, and Halloumi
Author:
Maria Adams (adapted from the 2018 Coop calendar)
Recipe type:
salad, grill, cookout, dinner, side
Ingredients
SALAD
1 cup quinoa
¾ cup vegetable stock (or chicken if not vegetarian)
¾ cup water
1 tablespoon extra-virgin olive oil
4 nectarines, peaches, or plums (or a combination), pitted and sliced
8 ounces of halloumi, sliced
6-8 cups of arugula
¼ cup fresh basil, chopped
2 tablespoons of chives, chopped
½ cup blackberries
DRESSING
3 tablespoons of extra-virgin olive oil
Juice of 1 lemon
1 tablespoon maple syrup (or honey)
¼ teaspoon coarse Kosher or sea salt
Instructions
Rinse quinoa and add to a pot with the stock and water. Bring to a boil and then cover, reduce heat, and simmer for 20 minutes. Remove from heat and let cool.
Spray grill with cooking spray or rub with oil. Preheat.
Add halloumi and fruit slices and grill for about 3 minutes on each side, or until grill marks appear.
Place the cooled quinoa in a bowl or on a large plate. Add the arugula and then top with the grilled fruit and halloumi. Add the chives, fresh basil, and blackberries.
Drizzle with the dressing and toss to combine. Enjoy!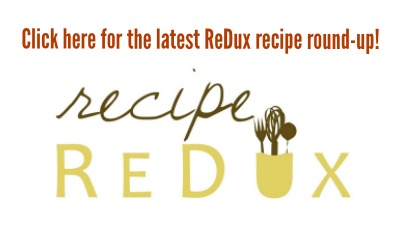 Pin