Sweet Avocado Yogurt Dip
This Sweet Avocado Yogurt Dip with Greek Yogurt is not only healthy, it may just get your kids eating more veggies! 
Pin
A sweet avocado yogurt dip that is both tasty and healthy? Yes, please!
Recipe Redux
This month's Recipe Redux theme was to pick a cookbook and turn to any page with a combination of the numbers 2017. Being a little last minute with this one, I had to look through a few cookbooks until I found a recipe for which I had all the ingredients on hand. The simpler the better!
I quickly decided on recreating the Avocado Honey Dip on page 207 in the Weelicious Lunches cookbook by Catherine McCord, one of my favorite cookbooks for kid-approved inspiration
Pin
Sweet Veggie Dips
I love a good dip, especially one that is super simple to make. My kids, on the other hand, or not big fans of dip. But it seems they are an exception as most kids love dips and are more likely to eat raw veggies if they have something tasty to dip them in.
Ranch dressing and hummus are classics, but if you are looking to mix it up a bit, try this wholesome avocado yogurt dip. Not only is it delicious, it's  nutritious! (Of course, you don't have to tell your kids that!)
Avocado + plain Skyr yogurt + honey + lemon = tasty, kid-approved dip!
Click To Tweet
Wholesome Ingredients
The original recipe features cream cheese, but I made this version with plain Skyr, which is similar to Greek yogurt. A delectable, give-me-another-scoop dip that's packed with healthy fat, protein, and probiotics.
Serve it alongside raw veggies plus some pretzels and/or pita chips for extra kid-appeal!
Pin
Simple to Make
You can make this in a mini food processor or just mash it with a spoon like you would guacamole. The latter would be a fun way to get young kids involved. I made it with my brand mini food processor, a little gadget that I highly recommend for making small batches of sauces and dressings.
Give this Sweet Avocado Yogurt Dip a try and let me know what you think. With only 4 ingredients, you almost don't need a recipe for this one!
Sweet Avocado Dip
This sweet avocado yogurt dip makes a fun alternative to your usual ranch or hummus dip. Serve it with raw veggies and pita chips or pretzels for extra kid-appeal. Skyr or Greek yogurt adds extra protein plus some probiotics.
Ingredients
1

ripe avocado, peeled and pitted

1/4 - 1/2

cup

 Skyr or Greek yogurt (I used 4%)

1

tablespoon

fresh lemon juice

1

tablespoon

honey
Instructions
Combine all the ingredients in a bowl or mini food processor.

Mash or process until smooth. Enjoy!
Notes
Side suggestions:
 Raw carrots, bell peppers, celery, snap peas, cucumbers, radishes, etc.
 Pretzels, pita chips, seedy crackers
Pin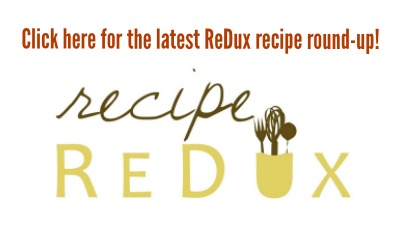 Pin