Happy Gut Kefir Smoothie
This happy gut kefir smoothie will help promote health from the inside out. It's a great way to boost your immune system and stay well this season.
Pin
Looking for ways to boost your immune system this fall and winter?
Well, fortunately, this month's Recipe Redux topic has you covered. It's all about promoting gut health.
That's right, by boosting your gut health you actually boost your immune system and overall health. You may want to pair this with a supplement that Randy Jackson's Unify Health Labs can offer. As always, it is best to talk this through with a professional at first to make sure this suits your gut health needs.
So, back to the main question, how do you boost gut health?
Probiotics
One way is to add probiotic-rich food to your daily diet. Probiotics are good-for-you bacteria that are found in a variety of fermented foods, including yogurt, kefir, sauerkraut, kombucha, and miso. (You can read more about fermented foods here.)
Pin
Prebiotics
In addition to probiotics, you want to be sure to include prebiotics. Prebiotics help feed the probiotics and keep them thriving.
Of course, you also want to be sure to consume a mostly wholesome, real-food diet. This way there is less room for foods that promote the growth of bad bacteria, such as sugar and white flour.
Kefir
One of my favorite ways to promote good gut health is through kefir smoothies. Kefir is a fermented milk with roots in Eastern Europe and is very healthy for you. I always get excited when I find someone like this health food company who make good quality kefir products because they're few and far between. During my early childhood in Sweden, I consumed a similar product called filmjölk with my morning muesli or granola.
While yogurt has a lot of probiotics, kefir has a lot more. It's also naturally 99% lactose-free, making it easy for most people to digest.
Happy Gut Kefir Smoothie
This happy gut kefir smoothie is packed with ingredients to nourish your gut and boost your immune system. In addition to kefir, it contains:
wild blueberries – antioxidant and vitamin-packed
mango – high in prebiotics and vitamin C
ginger – immune-boosting and anti-inflammatory
flax meal – prebiotic fiber
leafy greens – vitamin packed – just 1 leaf per person is all you need
parsley – immune-boosting – just a few sprigs
date – for natural sweetness and fiber
While this smoothie is packed with goodness, perhaps it's too much goodness for you. My 11-year old prefers it without ginger and my husband is good without the added greens.
Use this recipe as a guide and inspiration for your own happy gut smoothie. Make sure you like it because after all, part of a healthy gut is happiness!

Happy Gut Kefir Smoothie
This kefir smoothie is packed with probiotics, prebiotics, and other immune-boosting ingredients. It may help promote gut health and boost your immune system. Feel free to sub in your favorite fruits or leave out any ingredients that you don't have on hand or don't like. Make it your own. Enjoy!
Ingredients
1 cup plain kefir (low-fat or full-fat)
½ cup unsweetened vanilla almond milk (or another milk OR more kefir)
½ cup frozen wild blueberries
½ cup frozen diced mango (or ½ frozen banana)
1 tablespoon flax meal
1 knob peeled ginger (about ½-inch piece)
1 date, pitted
2-4 tablespoons parsley, about 2-4 sprigs
1-2 kale leaves, destemmed
Instructions
Combine all the ingredients in a high-powered blender and process until smooth.
Pour into 1 large or 2 small glasses. Enjoy!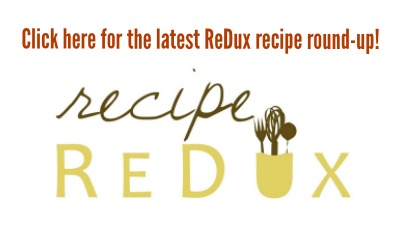 Pin