Roasted Beet, Avocado, and Tomato Wrap
This Roasted Beet, Avocado, and Tomato Wrap is a true summer sandwich. Perfect for eating at home or taking to the beach, you can keep it vegan or add a little cheese if you prefer. 
Pin
Happy Summer!
Today I've got another summer lunch or picnic idea to share with you, inspired by this month's Recipe Redux challenge: "show us your healthy upgrades to the simple sandwich!"
Summer in a Sandwich
This Roasted Beet, Avocado, and Tomato Wrap is basically one of my favorite salads in a wrap.
It's the sandwich I would order for when we pick up sandwiches for the beach. If there was a place that made this sandwich! I think roasted beets on a sandwich are a rare find, but they are such a tasty sandwich addition. At least avocado on sandwiches has become more mainstream.
Roasted beets, avocado, and sunflower seeds in a sandwich wrap? Yes please!
Click To Tweet
Pin
Anyway, when you can't find the sandwich you want at a cafe or deli, you make it yourself! There is a little extra work involved in this wrap: 1) roasting the beets, 2) toasting your sunflower seeds, 3) seeking out juicy summer tomatoes, and 4) waiting for that avocado to ripen!
How to Roast Whole Beets
Fortunately, roasting the beets is super easy, you basically just wrap each beet in foil, place on a baking sheet, and roast at 375 degrees F for about 45-60 minutes or until soft. Let cool and then peel and slice. This step can be done 1-3 days in advance. Or, you could buy pre-roasted beets.  For this sandwich, I chose golden beets–I think red beets are best eaten with a fork to minimize spills that might stain!
Beets are one of my absolute favorite vegetables. They also happen to be so good for you, rich in antioxidants and anti-inflammatory compounds and important vitamins such as folate. If you love beets too, check out these other ideas for how to serve them: Hasselback Beets, Raw Beet Salad.
Pin
A Salad in a Sandwich
As I mentioned above, this sandwich is basically a salad in a wrap. I even added a little olive oil, lemon, and salt. Simple and delicious!
I ended up adding some feta as well, but you could just leave it as is if you are vegan or dairy-free. Other tasty additions to this wrap include:
Grilled chicken or salmon
Chickpeas
Roasted sweet potato
Grated carrots
Choose Your Bread
I used whole grain lavash bread for my wrap. But a whole wheat tortilla would also work well. Or, if you happen to have bakery-fresh sourdough or baguette, I wouldn't pass that combination up either! As always, mixing it up keeps it fun and fresh.
Side Suggestions
I served this wrap with store-bought roasted chickpeas. A great way to add a little extra protein and crunch! (And another one of my favorite salad toppings!) I also happened to have fresh strawberries from our local farm share on hand, but any fresh fruit will do!

Roasted Beet, Avocado, and Tomato Wrap
This Roasted Beet, Avocado, and Tomato Wrap brings the taste of a summer salad to the convenience of a wrap. The perfect picnic lunch or beach wrap, you can make it as is or modify to your liking! Vegan-friendly without the cheese.
Ingredients
2 tablespoons sunflower seeds
2 pieces of whole grain lavash bread (or whole wheat tortilla, sourdough bread, or baguette)
2 cups micro greens (or arugula or baby greens)
1 roasted golden beet, peeled and thinly sliced
1 ripe avocado, peeled and sliced
1 medium tomato, sliced
2 tablespoons fresh chives, chopped
Pinch of salt
2 lemon wedges
4 teaspoons extra virgin olive oil
2 ounces of feta or goat cheese, crumbled (optional)
Instructions
Toast sunflower seeds in a skillet over medium heat until fragrant and just starting to get color, about 5-10 min.
Top each lavash bread with microgreens. Then add beets, avocado, and tomatoes. Sprinkle on the chopped chives and salt and then drizzle with lemon wedges and olive oil. Top with sunflower seeds and cheese if using.
Carefully wrap up and slice each wrap in half. Serve immediately or wrap in parchment paper to bring along for a beach or picnic.
Looking for more delicious sandwich ideas?
Here are some of my other favorites:
Arugula, Egg, and Hummus Spread Sandwich
And, of course, don't forget to check out the many other fabulous creations by fellow "reduxers" below…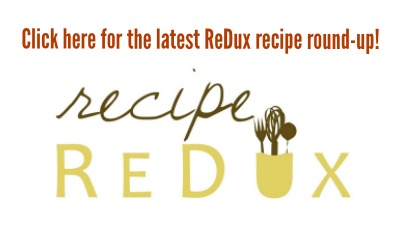 Pin