Sea Salted Beet Chips
These Sea Salted Beet Chips make a fun snack or appetizer. A little bit of work, but totally worth the effort.
Pin
Disclosure: Some of the links below are affiliate links. This means that at no additional cost to you, if you click through and make a purchase I will earn a commission.
Snacks that crunch
This month's Recipe Redux theme was crunchy snacks. The crunchy snacks we turn to most often in our house are homemade popcorn, nuts, apple donuts, veggie sticks, and seedy crackers.
But lately, I've also been into buying beet chips. I find them a tasty alternative to classic chips and love the pop of color that they add to a meal or snack platter. But they aren't cheap! And since I tend to get a lot of beets in my farm share, I decided that this month's redux theme was the perfect opportunity to try making beet chips myself.
I'm not going to lie, it was a bit of work (but not as much work as making homemade Swedish gingersnaps!). I didn't have a mandoline, so I used a cheese slicer Cheese Slicer
. (All Swedes have at least 3 of these!) It worked out, but I think using a mandoline would be easier and would allow for bigger slices…needless to say, this mandoline has been added to my wishlist!
(While I try to practice the less is more principle, I always seem to have a wish list that includes kitchen gadgets, yoga pants, and shoes. Anyone else?)
The verdict?
So how did these turn out? I thought they were quite tasty, but that maybe I left some of them in the oven a bit too long. But then my husband came home and exclaimed:
"These are homemade? Wow."
And proceeded to eat almost all of them.
Success! I will definitely be making these again. Next time hopefully with a mandoline! My kids, on the other hand, would still choose popcorn, seedy crackers, or carrot sticks over these beet chips. But they did enjoy the steamed beets (pictured below) that I made with the leftover beet pieces that were too small to slice!
Pin
Be sure to head over to the Recipe Redux for more great snack ideas!
Other Beet Recipes You Might Like
Sea Salted Beet Chips
These salted beet chips are fun to make and a tasty, healthy alternative to potato chips! Gluten-free & vegan.
Ingredients
4-6

beets

 washed and scrubbed

2

tablespoons

olive oil

2

tablespoons

sea salt
Instructions
Cut ends off beets (no need to peel if they are scrubbed). Using a mandolin or cheese plane, cut into thin slices. (Be careful of your fingers!).

Place beets into a bowl and toss with the olive oil and half the salt. Let sit while the oven preheats.

Preheat oven to 250 degrees F.

Place beet slices onto prepared baking sheets. Making sure they are not overlapping. Bake for about 40-50 minutes, until starting to get browned at edges and no longer soft, checking on them every now and then to make sure they don't burn. Let them cool on the baking sheet or a wire rack. Sprinkle with the rest of the sea salt and enjoy!
Notes
Short on time? You can try baking these at 400 degrees for 15 minutes. Again, just keeping a close eye out so they don't burn!
Pin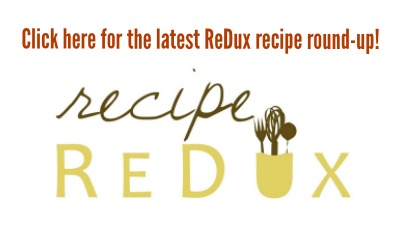 Pin